Our Latest Tipper vehicle adding flexibility to the company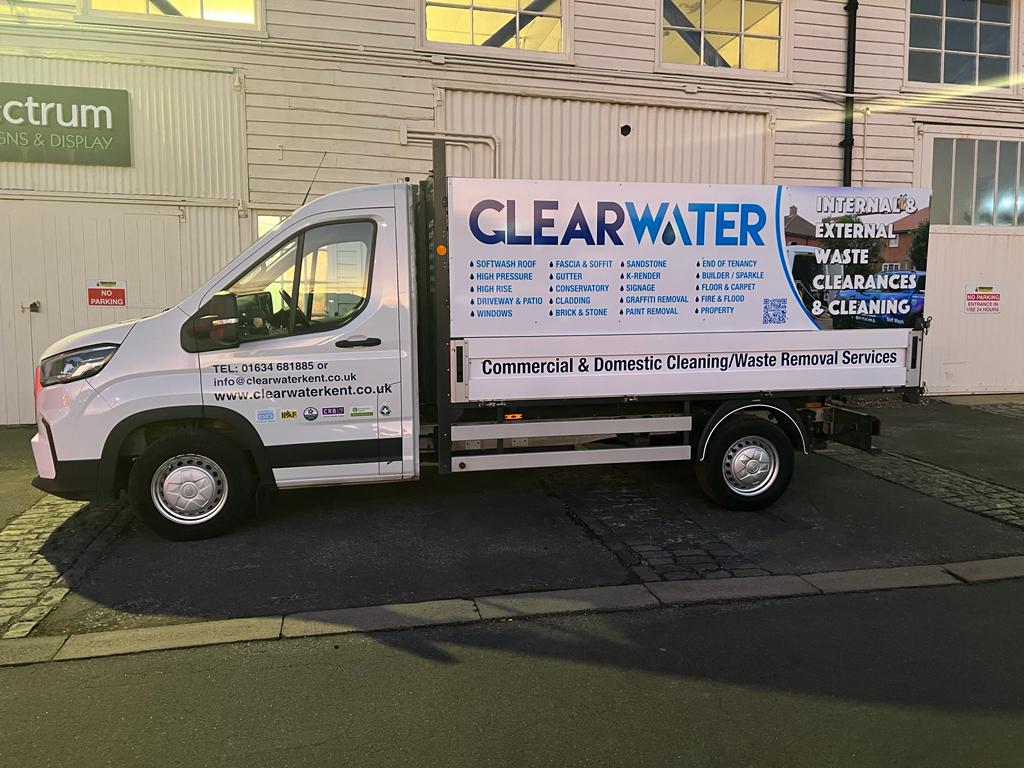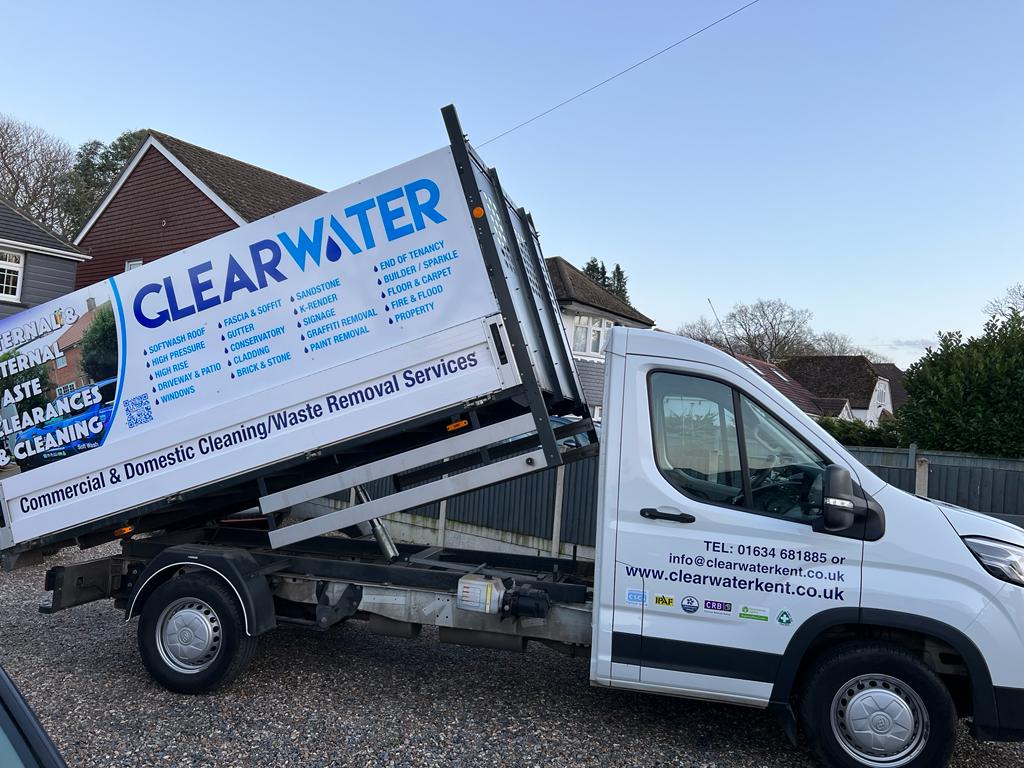 Specialised & Fully Customised Antibacterial Softwash
Multi-purpose Vehicle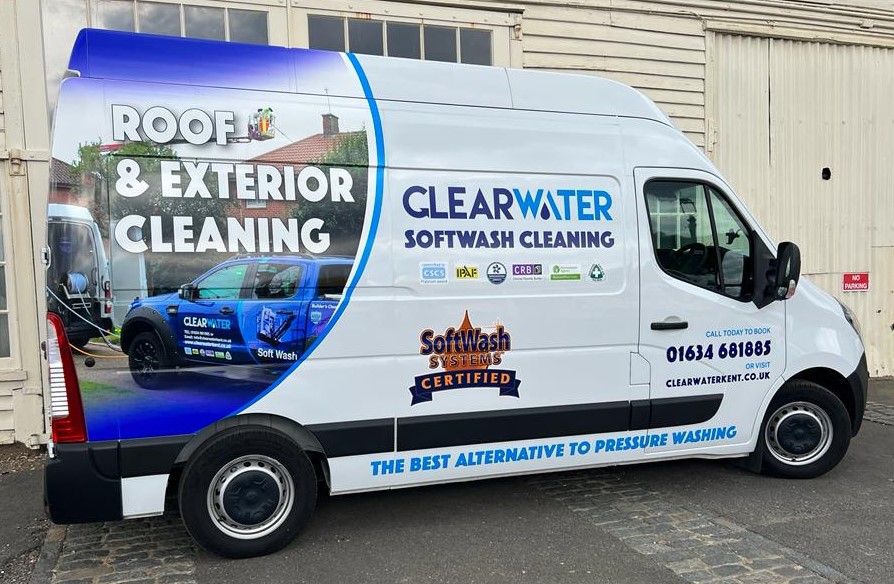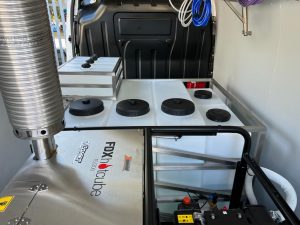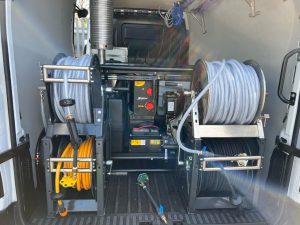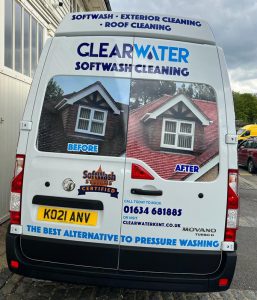 Clearwater Vans
Our Modern fleet of vans are individually custom designed & fitted. Each van is custom fitted for the specific tasks of its dedicated team. Whether it's a softwash team, Window cleaning team or property maintenance team each van carries the equipment for their specific tasks.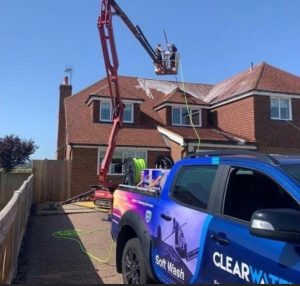 Ford Rangers
Our Rangers give us added flexibility, either as small crew & washing system carrier for those smaller quick jobs, or as the crew, cleaning and cherry picker transporter for the higher & more specialised jobs.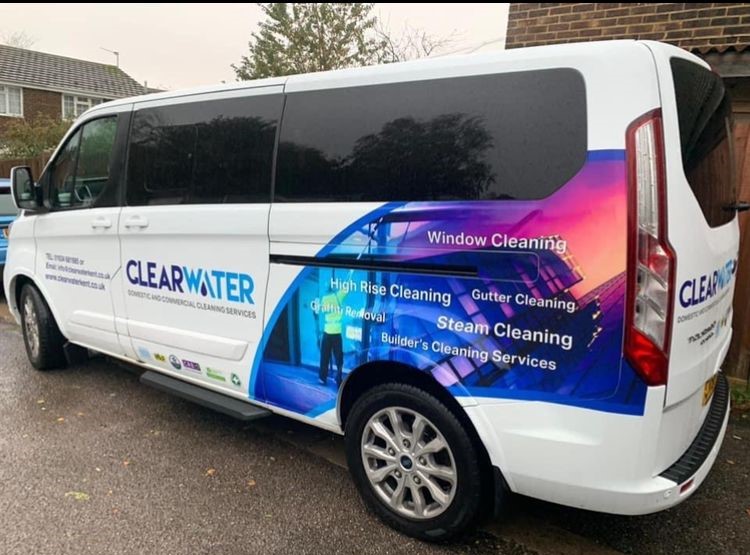 Cleaning Crew transporter.
Our versatile domestic & Commercial crew transporters are ideal to move our crew & supplies between contracts, Specialising in End of Tenancy, building, office & school cleans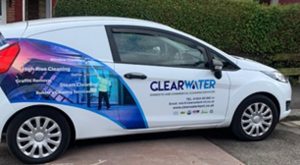 Our Small Fiesta's
Our small Fiesta's are ideal for our small professional cleaning Teams or to collect supplies.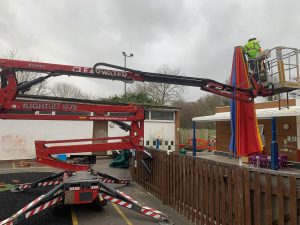 Hinowa Lightlift Cherry Picker
For added safety & property protection, where possible we use our versatile & portable cherry pickers. The flexibility of our lifts allows us to reach and work safely on high areas such as roofs. When doing a roof treatment, it also allows us to deliver treating solutions more effectively & evenly without the need to stand on the roof, therefore minimising any possible damage to the roof.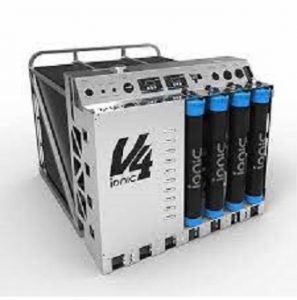 Ionic Water System
Our Vans are fitted with Thermopure Ionic water systems to deliver Ionized water for use in our cleaning processes. Ionised Water is natural water that has been run through an ionizer machine's platinum and titanium plates to exchange some of the titanium and platinum ions with the water, thereby increasing its alkaline nature and the pH level of natural water. This process also helps remove impurities from the water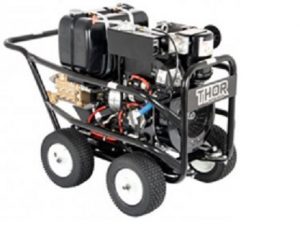 Hot Water Pressure Washer
With our new Softwash treatment system which delivers an antibacterial & sanitising clean, the need for pressure washing is reduced, however, when a softwash treatment is not required we can use our powerful heavy duty Industrial hot water pressure washer for those general clean downs or tough resistant marks.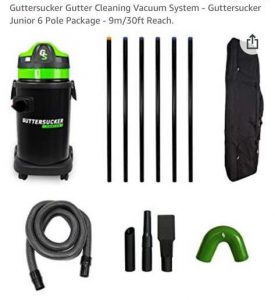 GUTTER SUCKER
As we continue to upgrade the services we offer to our clients, we have purchased new Gutter Suckers to add to our new multi-purpose Softwash vehicles.