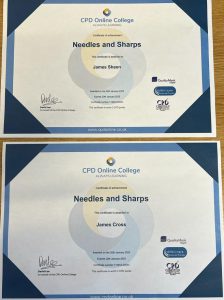 Health & safety
Clearwater Kent are dedicated to maintaining standards, this includes the safety & wellbeing of employees, 2 of our Team have added to their portfolio of training by successfully completing a sharps & Needles awareness course.
Equipment upgrade
Clearwater Kent always strive to maintain & upgrade equipment in all areas of the business, whether it be vehicles, operating equipment or tools. We always to try to help our teams by providing quality products to help deliver our promise of job satisfaction and service.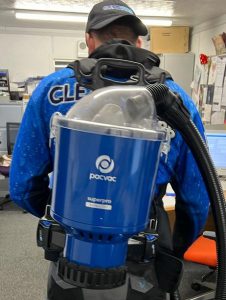 VACPAC SuperPro 700 Battery Vacuum
Clearwater have recently added 2 of these quality Vacpac Superpro 700 Battery Vacuums to our equipment portfolio, these offer greater flexibility to our office cleaning teams, allowing them to move quicker & in difficult places without the hassle of tangled cabling or obstructions.
Helping the Community
Clearwater Kent providing cherry picker services to install the outside charity christmas light display to raise funds  for Shining star children's cancer charity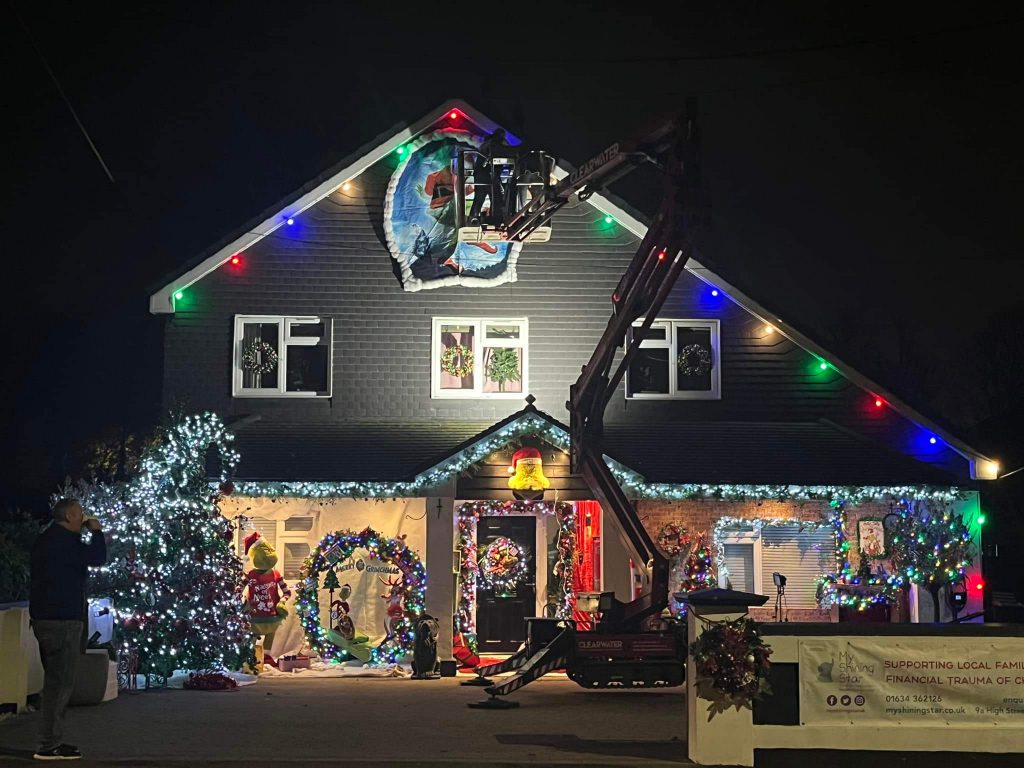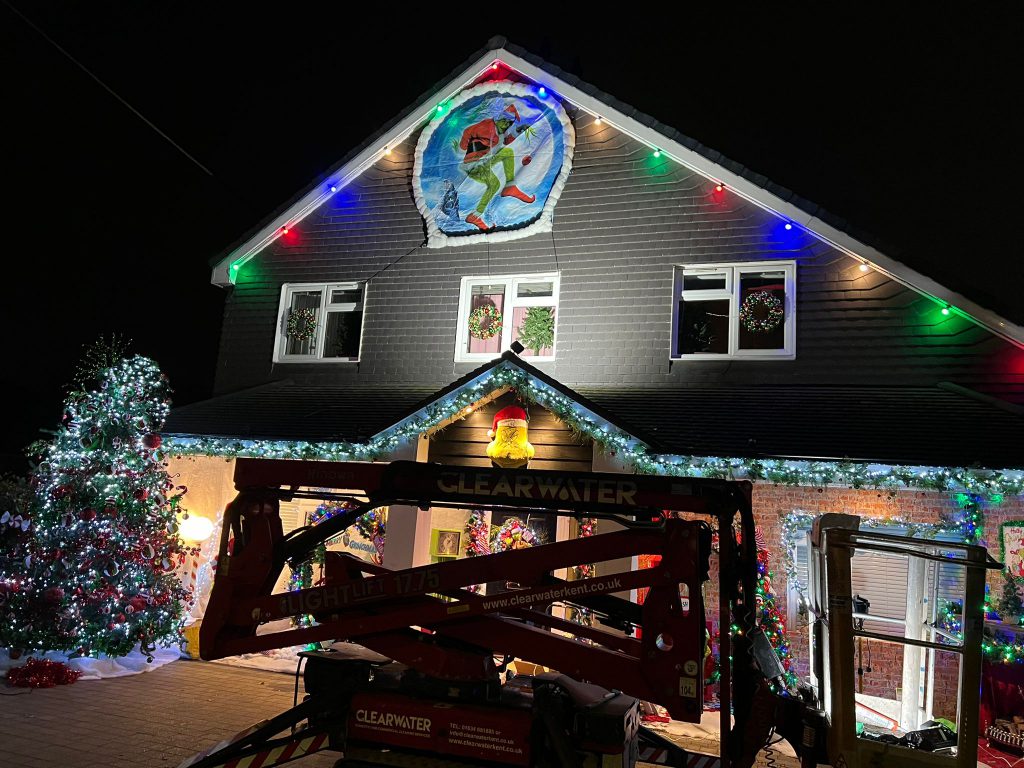 Our Latest Edition
Due to the success of our Commercial & Domestic Cleaning and Maintenance services, we are pleased to announce the arrival of our first Tipper vehicle, adding flexibility to the company by allowing us to provide appropriate equipment for the full range of services on offer.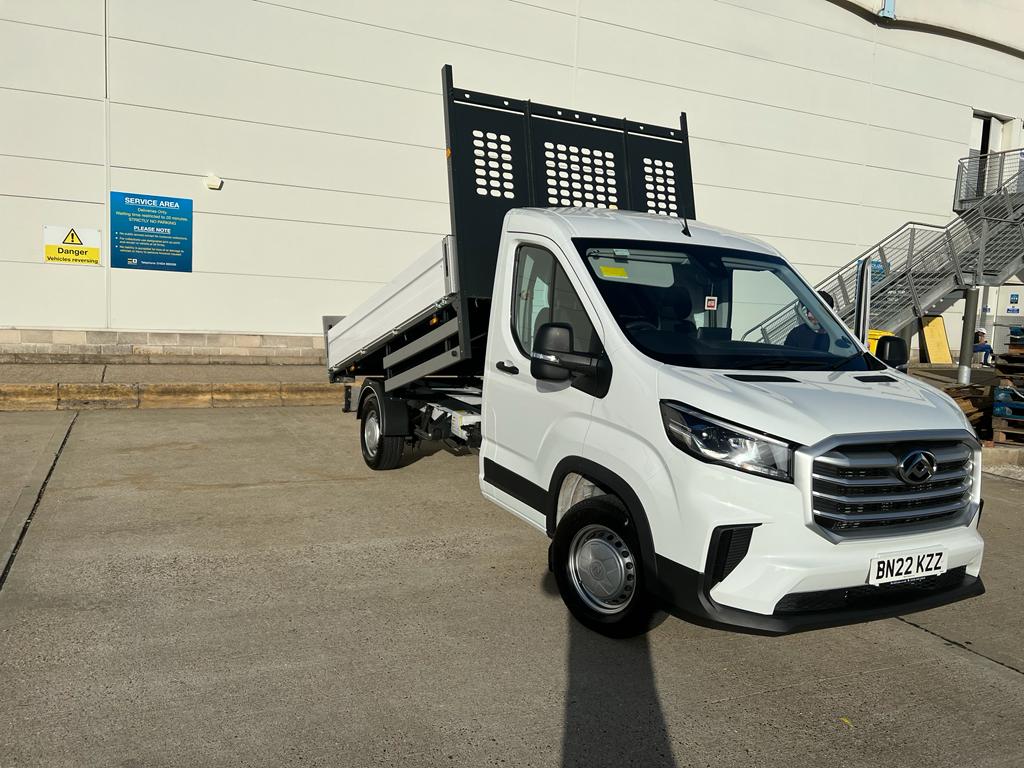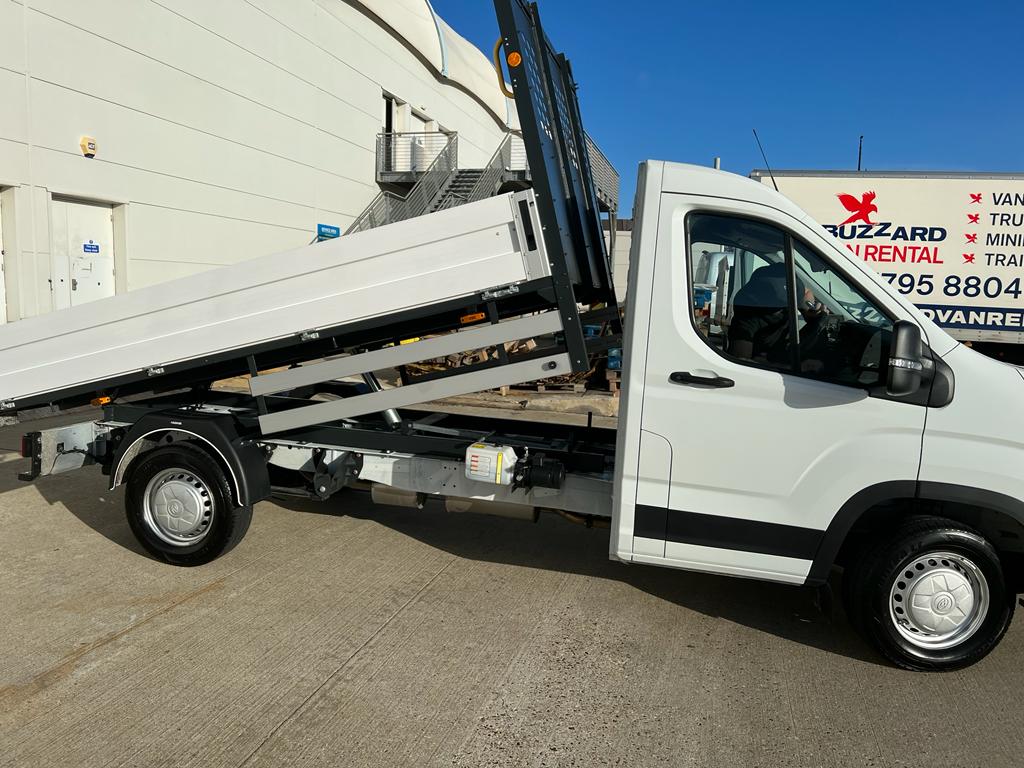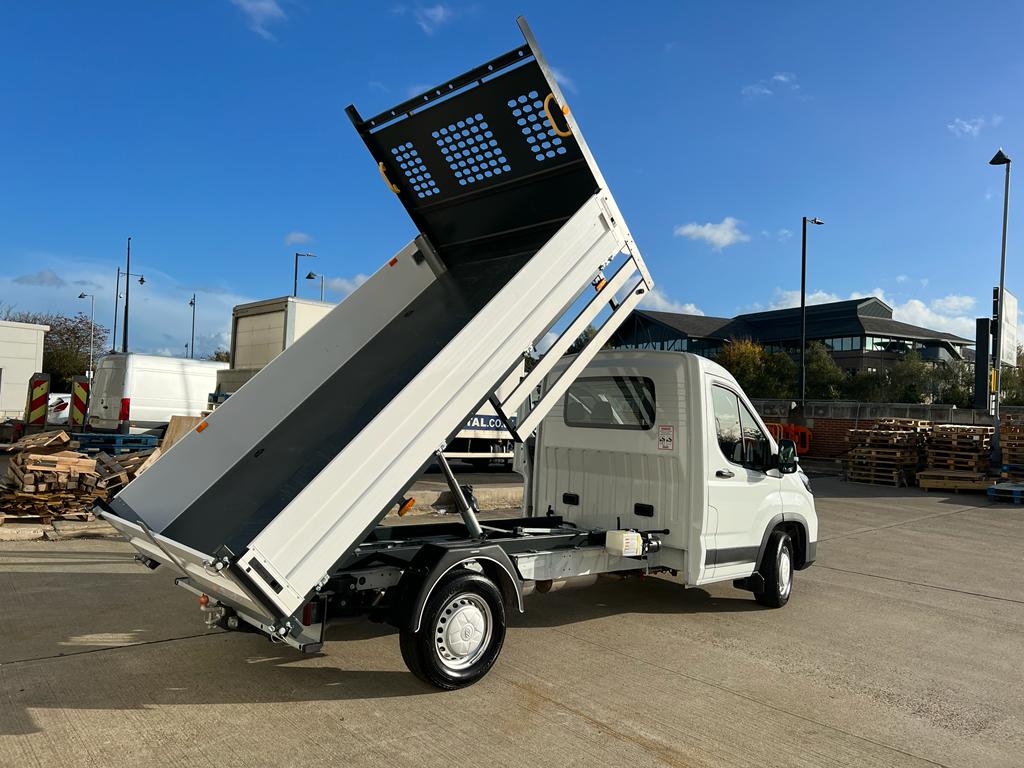 Another New Arrival
Due to the success of our Softwash treatment programme, we are pleased to announce our latest upgraded Specialised custom built Multi-Purpose Softwash vehicle Has arrived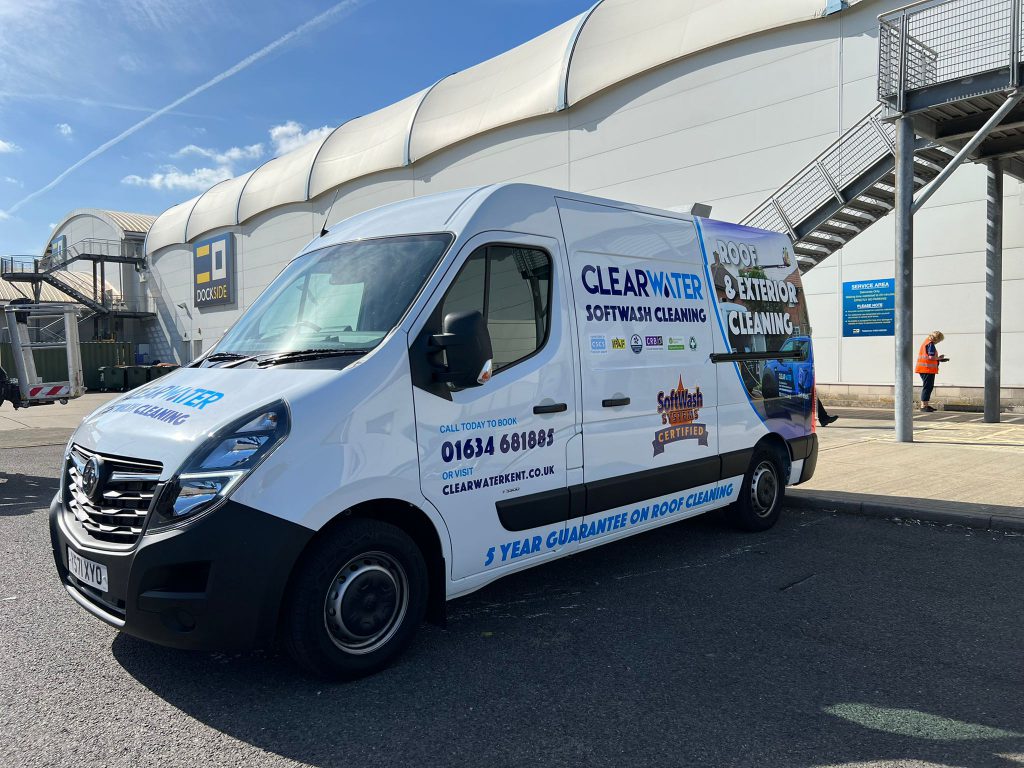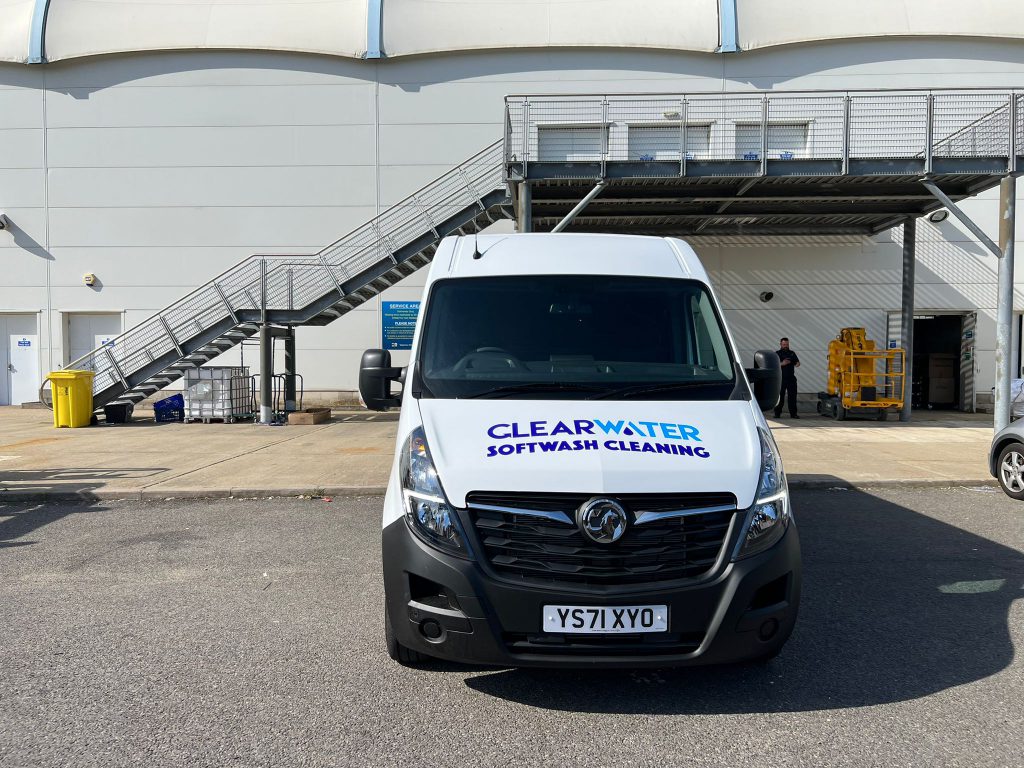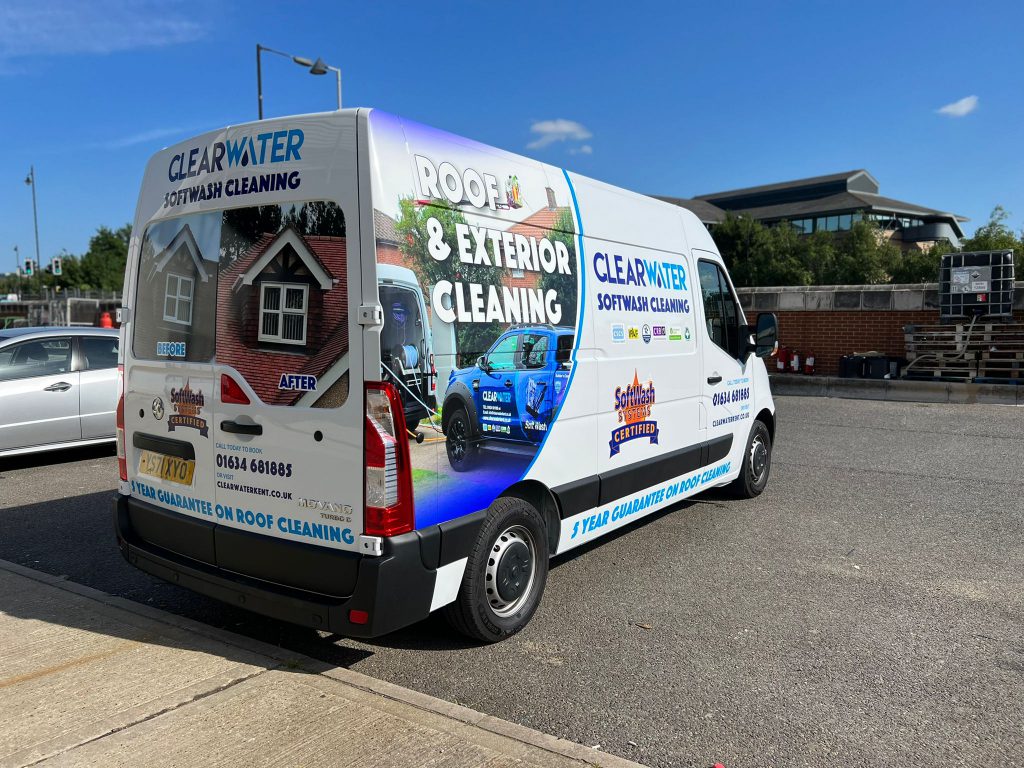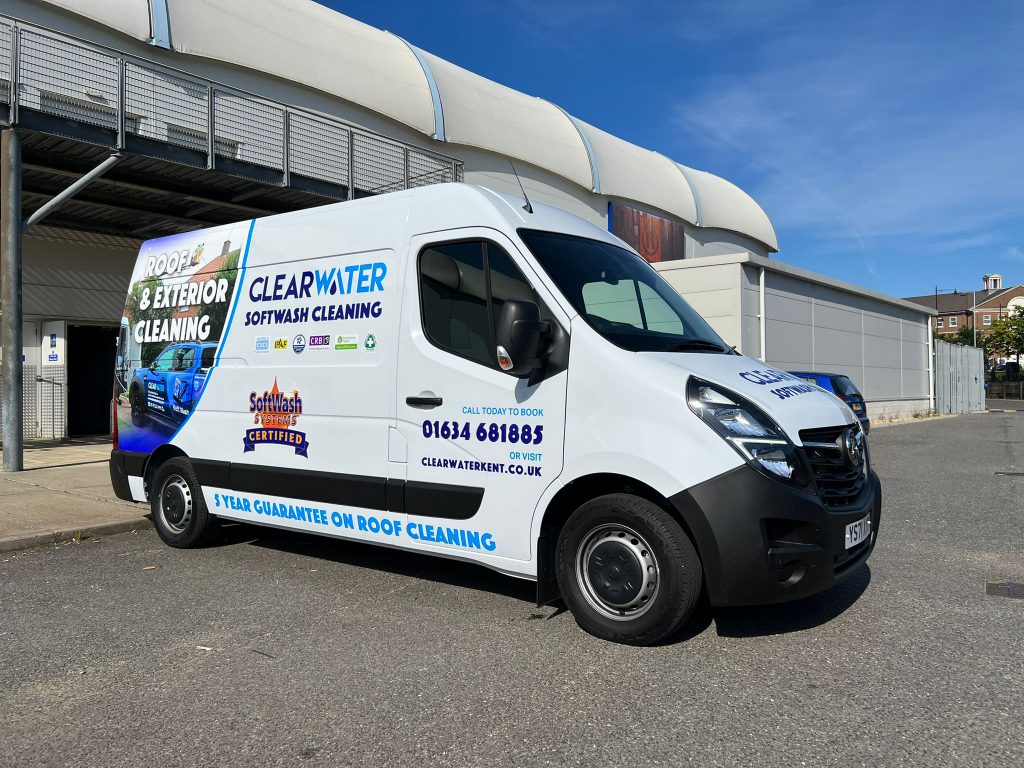 Congratulations to Clare for continuing to upgrade her training, to improve her knowledge and for the safety of her team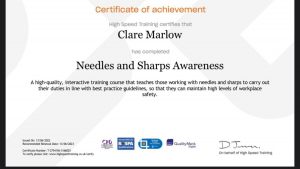 New Multi-Purpose Softwash Vehicle
It Has Arrived !! We have taken delivery of our Latest specialised, custom built & designed Antibacterial Softwash Vehicle. This Multi-Purpose system was designed in house to accommodate the many services we offer from one vehicle.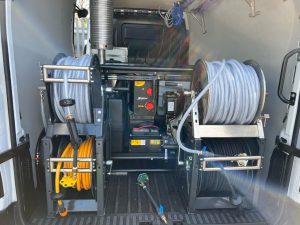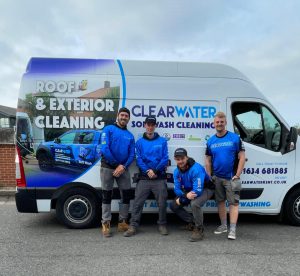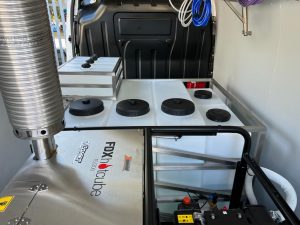 Our new Team kit has arrived.
Professionalism, is paramount to our company, It is our mission to provide the appropriate updated equipment to maintain a consistent level of professional service to our clients, we also believe that this is important on how our softwash teams & company personnel present themselves as company representatives.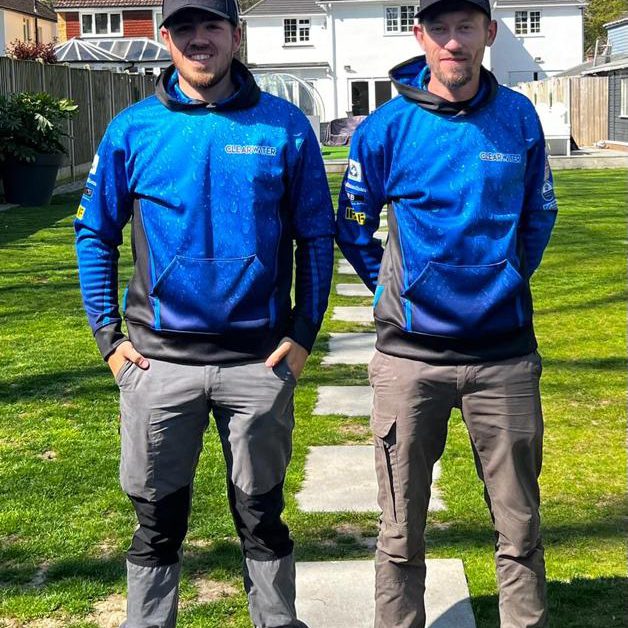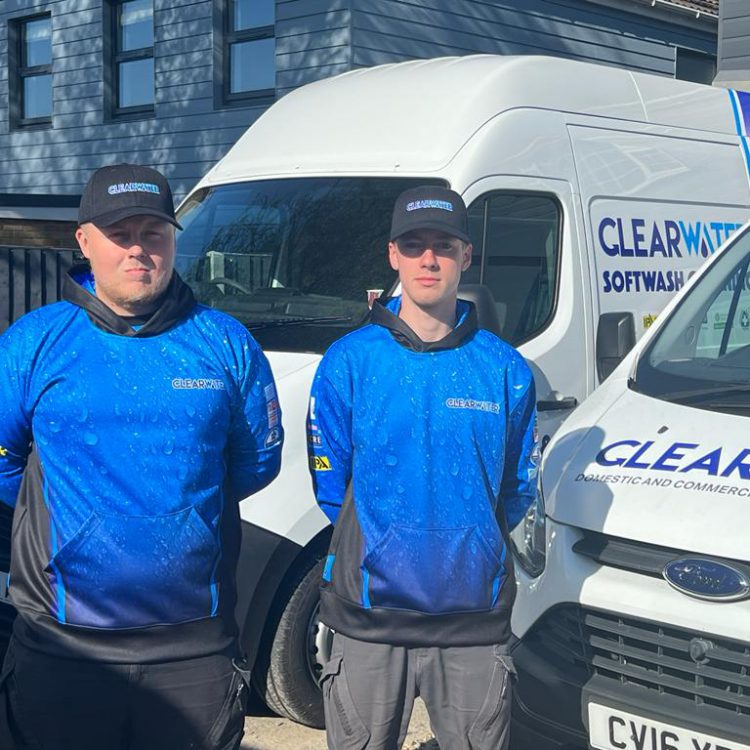 GUTTER SUCKER
As we continue to upgrade the services we offer to our clients,
we have purchased new Gutter Suckers to add to our new multi-purpose Softwash vehicles