Roof Cleaning Kent
Clearwater cleaning services Kent, are now one of the leading softwash roof cleaning & treatment companies across Kent, the south east, and London.
In the fullness of time roof tiles are colonised by moss, lichen and a host of other species. It is deleterious to the material and appears poorly maintained. The mix of species is called "biofilm".
As an Accredited and approved Softwash operator with course trained personnel we administer our Bio-degradeable Softwash treatment, the dead biofilm disperses revealing the original appearance of the tiles. The cleaning process leaves an instant new look Roof, Clean & Sanitised.
On completion of your Roof clean, which receives a 5 yr Guarantee (roof only) we clear & clean your Gutters & Downpipes to remove any debris to ensure free flow of rainwater to prevent any unnecessary property damage. this is followed by a full external Window clean.
Moss and Algae removal Kent
We are not only specialist in roof top cleaning of Algae and moss removal, because Algae is a natural phenomenon that grows on all external surfaces, such as brick, concrete, paving, tiles, tarmac, painted  plaster, pebbledash, render and roof tiles. Our Bio-degradable Softwash Cleaning using our specialised equipment is an ideal solution for dealing with the variety of external surfaces.
Maidstone, Medway, Canterbury, Dartford and London are just some of the areas we operate, although for some of our larger corporate clients we have travelled further away than our normal operating area of Kent, London & the South East.
For further details on Softwash Roof Cleaning Kent & Softwash treatments on all surfaces please contact us. by using the contact form or calling our office to talk to one of our helpful team members.
No scrubbing.
Once a year treatment.
Results in 3 days.
Environmentally friendly.
Helps prevent re-infection.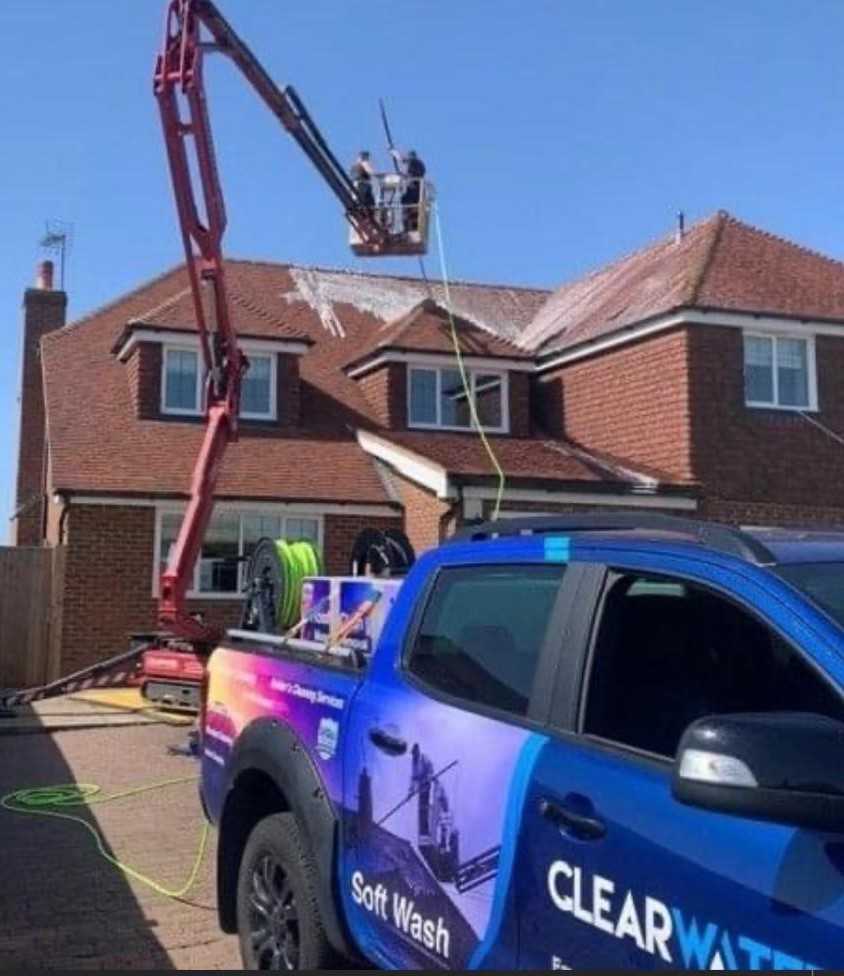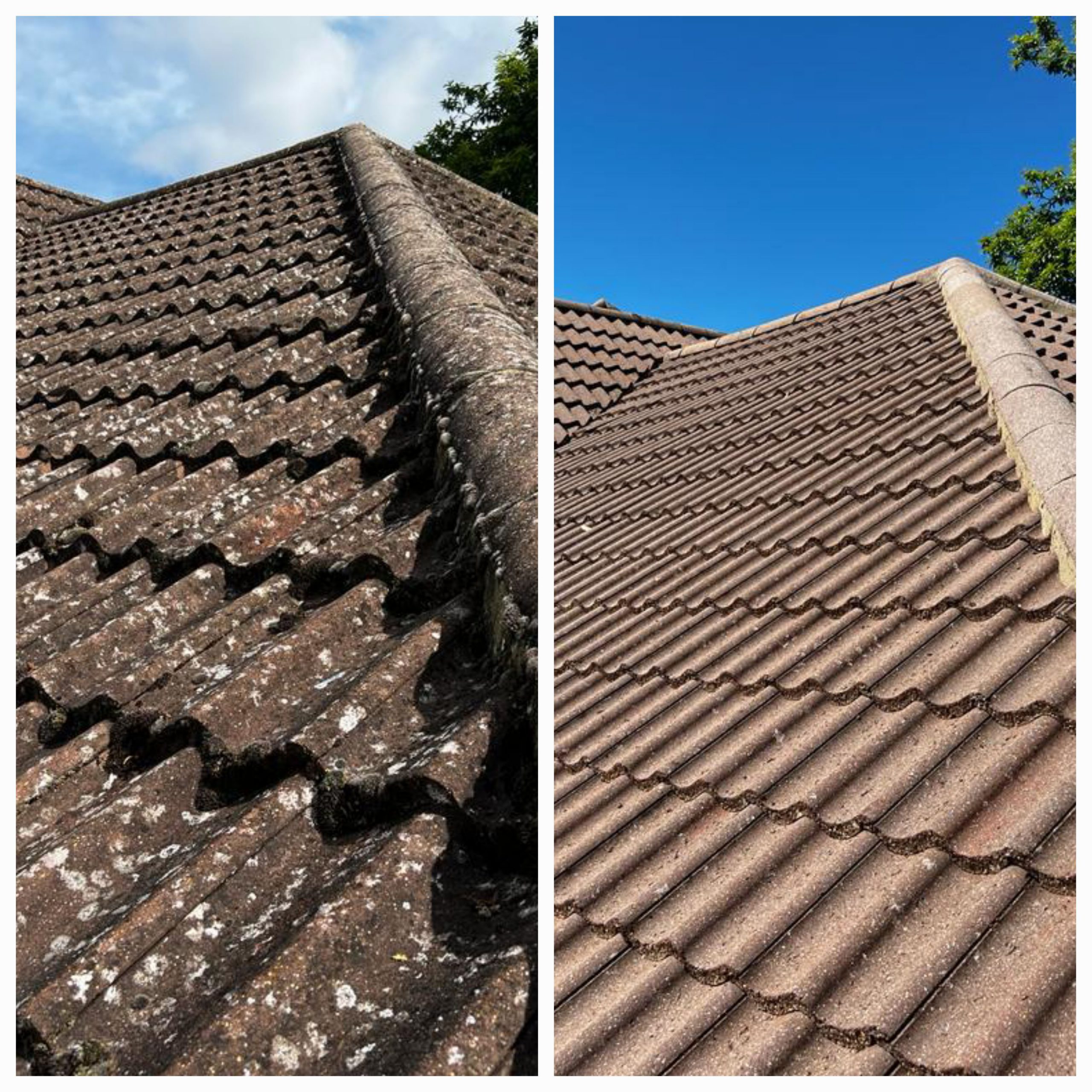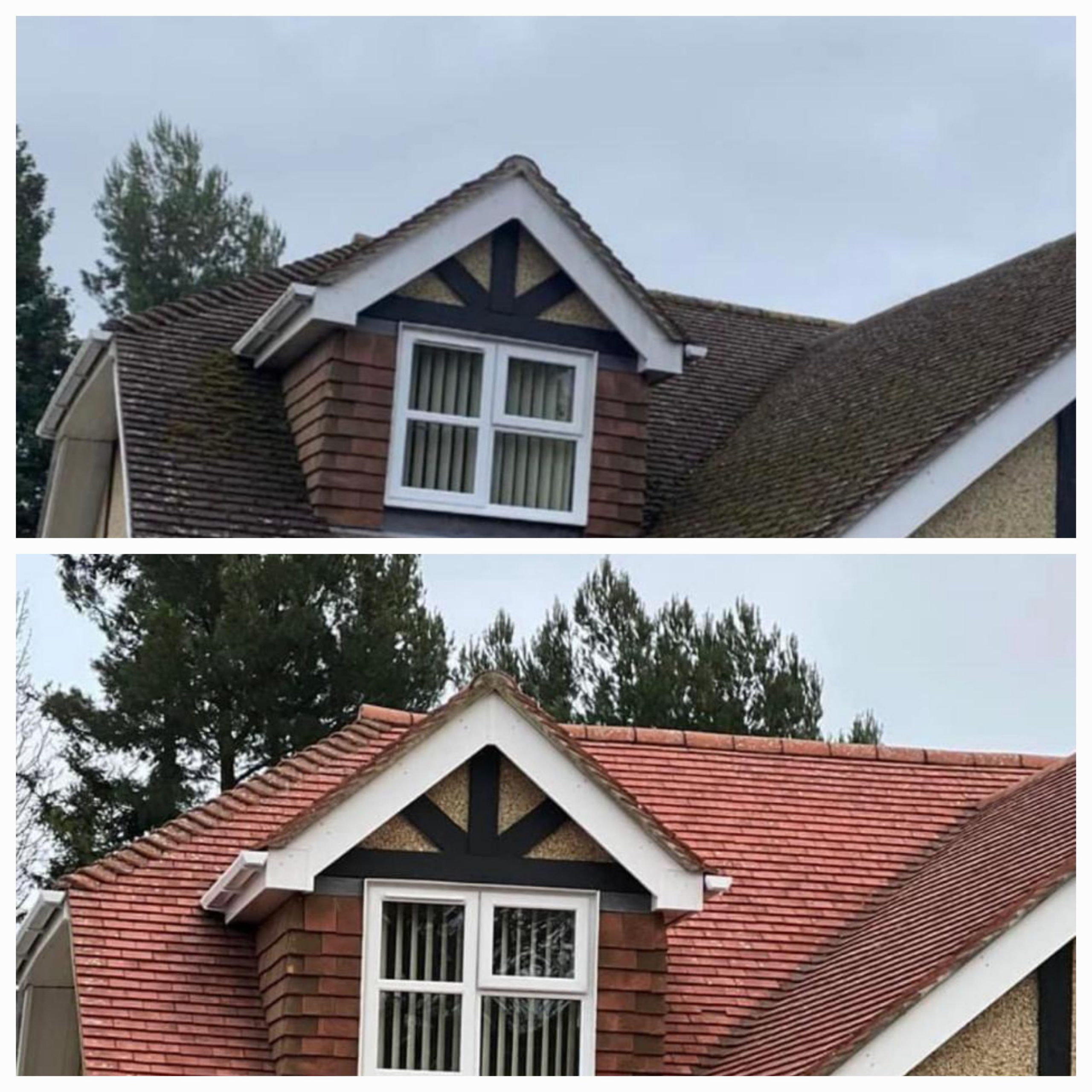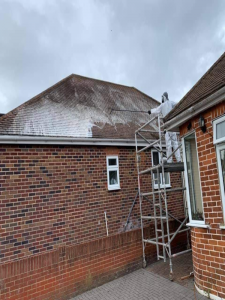 WANT TO HIRE OUR EXPERT CLEANING SERVICES?
Call now for a quote!