Softwash Roof Cleaning Elham
The near us areas of Canterbury, Faversham, Chilham, Whitstable and Herne Bay of the Canterbury area are just some of the locations we operate, Clearwater cleaning services Kent, are now one of the leading softwash roof cleaning & treatment companies across the south east, and London.
In the fullness of time roof tiles are colonized by moss, lichen and a host of other species. It is deleterious to the material and appears poorly maintained. The mix of species is called "biofilm".
After the treatment, the dead biofilm slowly disperses revealing the original appearance of the tiles. The self cleansing can take between a few weeks and a few months depending on the exposure and porosity of the roofing material
Moss and Algae removal Elham
As an Accredited and approved Softwash operator with course trained personnel, we are specialist in roof top cleaning of Algae and moss removal. All our roof cleaning comes with a 5 year guarantee to promote trust in our work and standards certified by Checkatrade
Algae is a natural phenomenon that grows on all external surfaces. Using an algaecide will help to kill the algae aiding the elimination of regrowth.
Algae Clean removes algae, mildew, fungus, and lichen stains from external surfaces such as brick, concrete, paving, tiles, tarmac, painted  plaster, pebbledash, render and roof tiles.
Apart from the Canterbury area, we also operate in other areas like, Medway, Maidstone, Dartford and  London , although for some of our larger corporate clients we have travelled further away than our normal operating area of Kent, London & the South East.
For further details on Softwash Roof Cleaning Kent please contact us.
No scrubbing.
Once a year treatment.
Results in 3 days.
Environmentally friendly.
Helps prevent re-infection.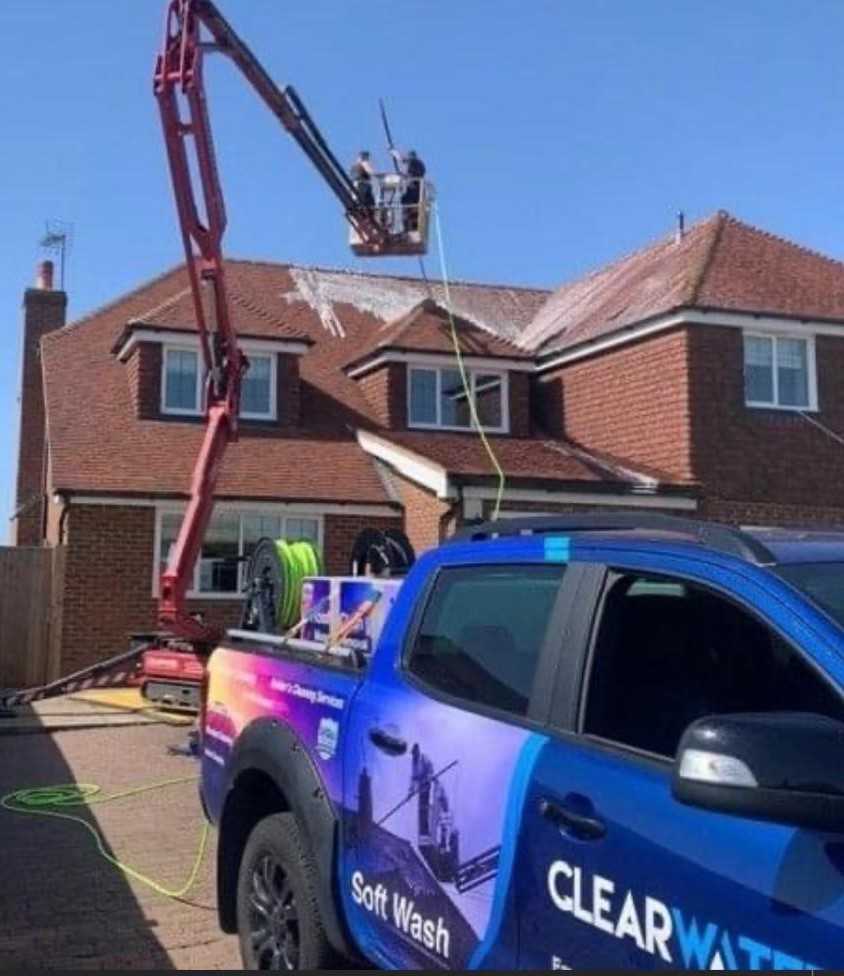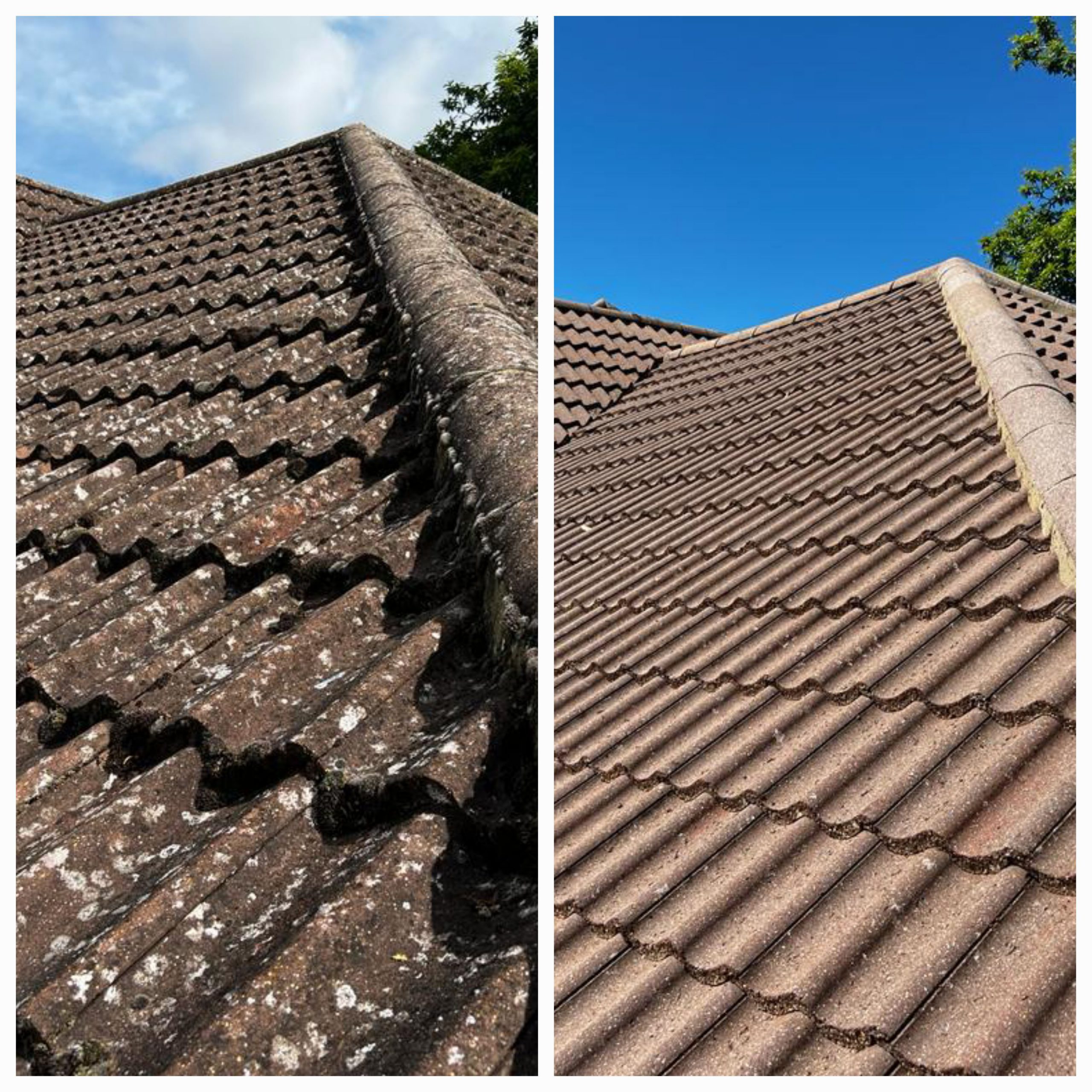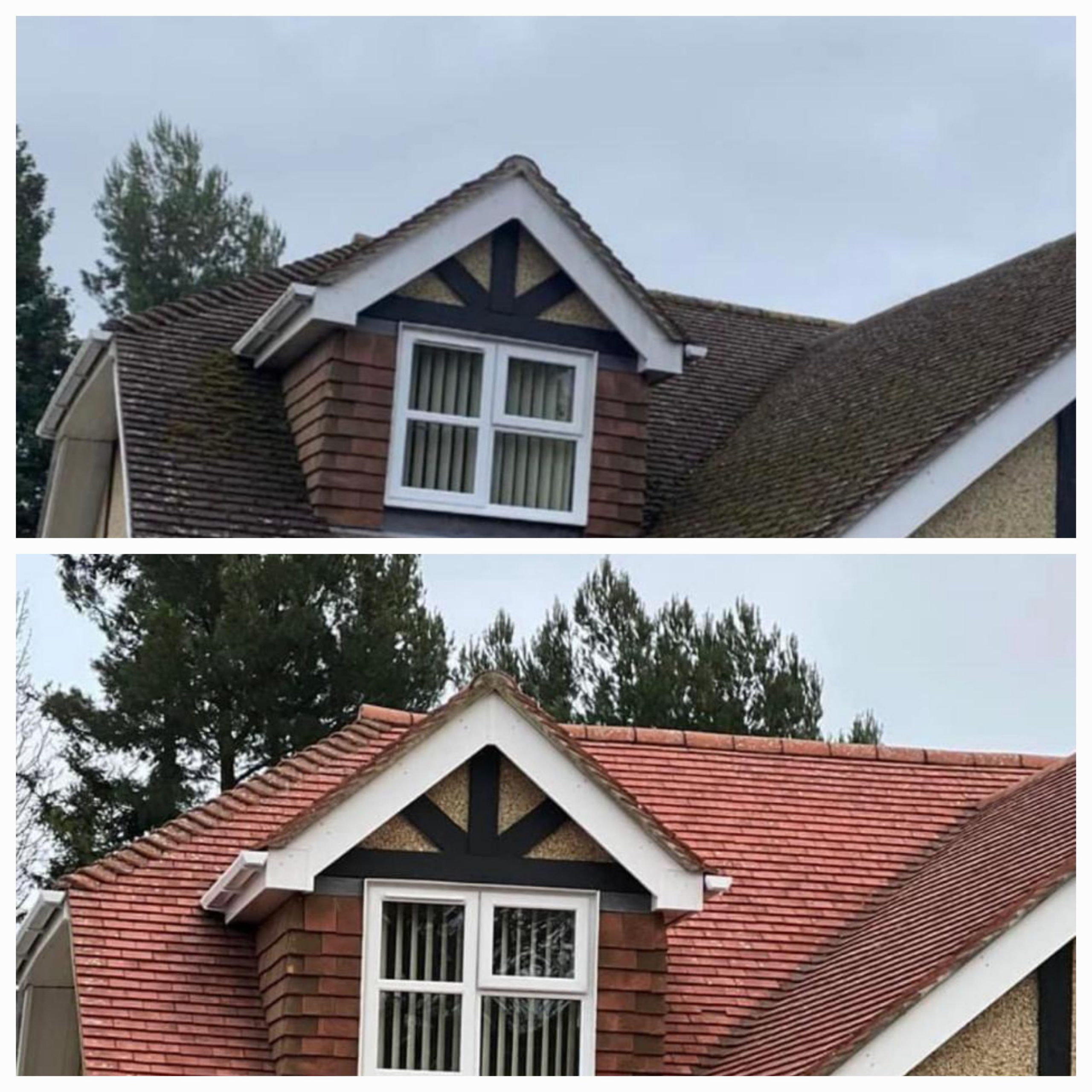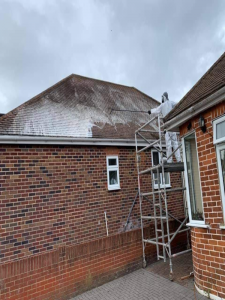 WANT TO HIRE OUR EXPERT CLEANING SERVICES?
Call now for a quote!