Mould, which is a type of fungi, grows best in damp and poorly ventilated areas and reproduces by making spores. Airborne mould spores are commonly found in both indoor and outdoor environments. These spores are carried in the air and may cause health problems if inhaled by people who are sensitive or allergic to them. Health effects of mould exposure include a runny or blocked nose, irritation of the eyes and skin, and sometimes wheezing. For people with asthma, inhaling mould spores may cause an asthma attack.
With the introduction of Awaab's Law & strict changes to social housing regulations, Landlords will be under strict timeframes to inspect & remedy damp & mould. Clearwater have upgraded its technology by adding the Professional cordless Electrostatic backpack sprayer to our equipment portfolio.
The Sprayers' used by Clearwater Kent have patented technology which provides an electrical charge to our licenced High quality solutions, allowing them to wrap conductive surfaces with an effective and even coverage. Double-charged particles envelope all conductive surfaces – shadowed, vertical and underneath.
Residential.
Commercial.
South East Coverage.
London and Kent areas.
Mould spraying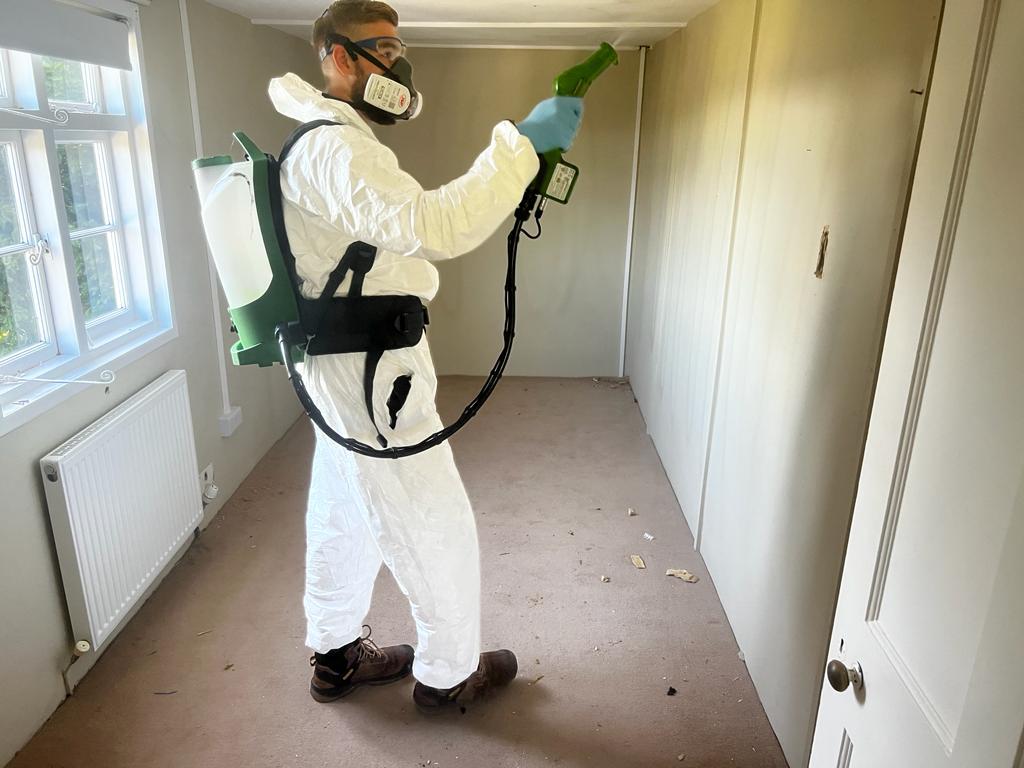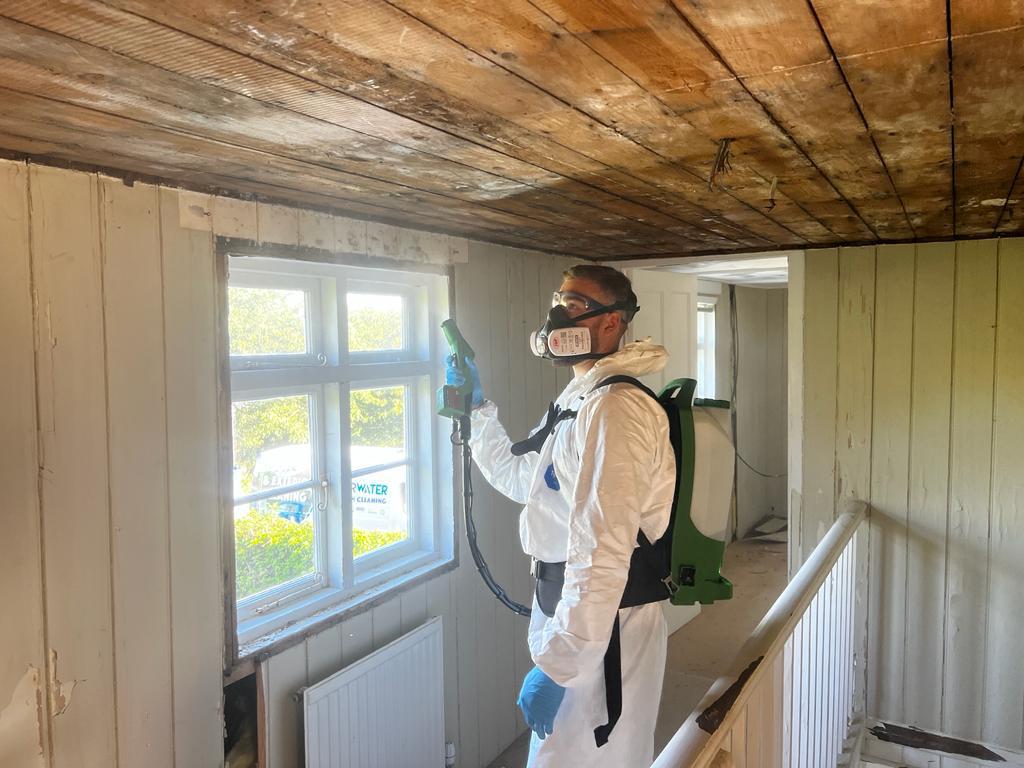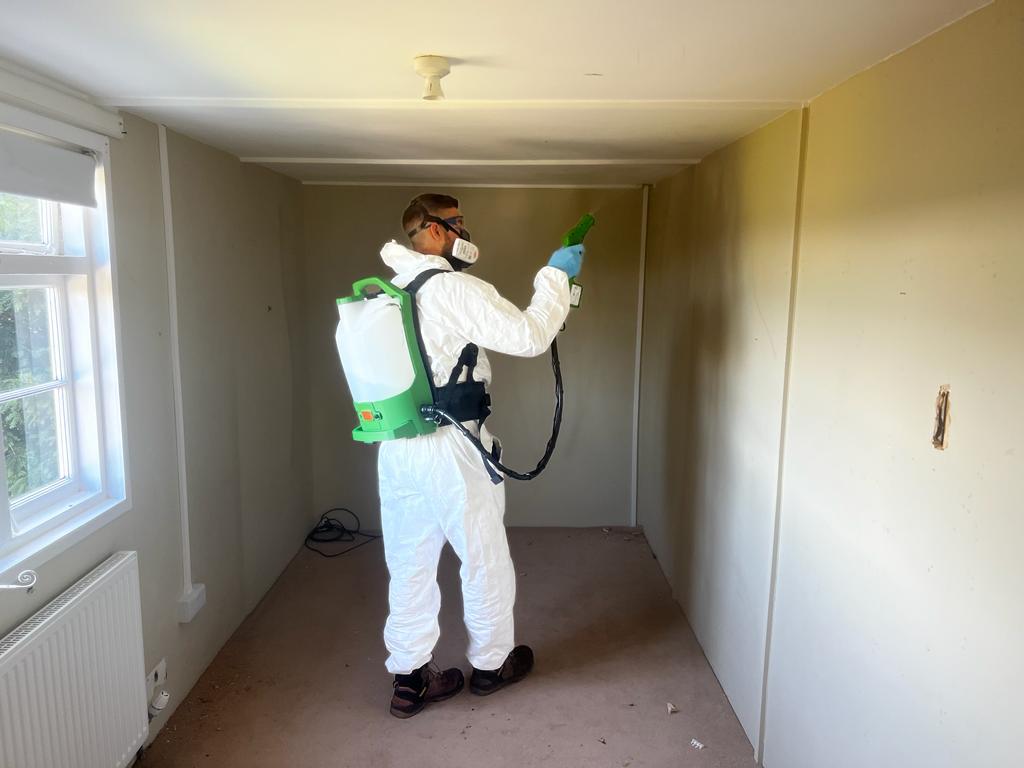 WANT TO HIRE OUR EXPERT CLEANING SERVICES?
Call now for a quote!