Graffiti Cleaning Canterbury
At Clearwater cleaning services, we provide Graffiti cleaning services across Kent, London & the South East.
Graffiti Treatments Canterbury
We can deal with all graffiti on both commercial and domestic properties using one of our three different methods.
Depending on the surface type we can choose to use our hot steam system,  sand and water blasting system or our Graffiti remover application.
Maidstone, Medway, Dartford and London are just some of the areas we operate, although for some of our larger corporate clients we have travelled further away than our normal operating area of Kent, London & the South East.
For further Information or to discuss your Graffiti problems, please send us an email or give us a call and speak to one of our helpful team members. They can arrange a site survey at your convenience.
Sand Blasting
Hot steam system.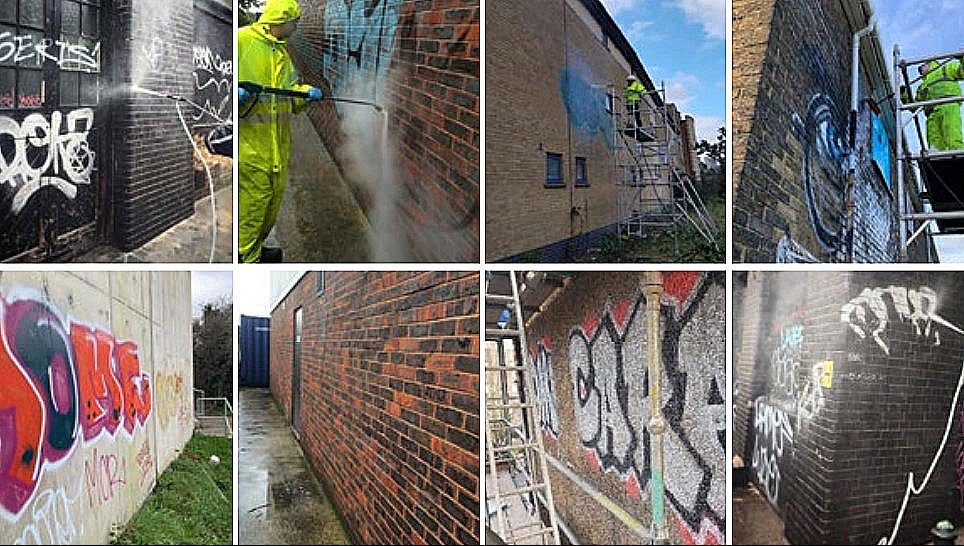 WANT TO HIRE OUR EXPERT CLEANING SERVICES?
Call now for a quote!